Rehabilitation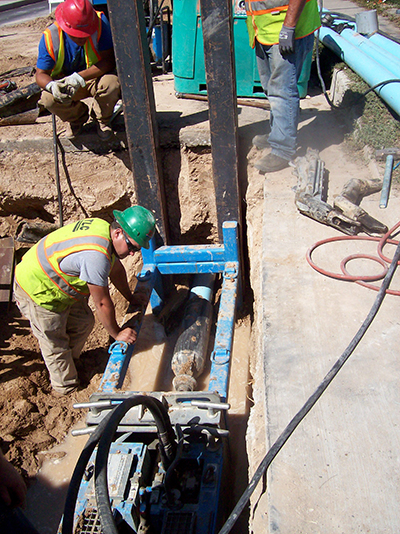 The definition of asset rehabilitation according to the International Infrastructure Management Manual is: Works to rebuild or replace parts or components of an asset, to restore it to a required functional condition and extend its life, which might incorporate some modification. Generally, it involves repairing the asset to deliver its original Level of Service without resorting to significant upgrade or renewal, using available techniques and standards. While restoration is defined in the AWWAAmerican Water Works Association Asset Management Definitions Guidebook as "maintaining a majority of the existing Asset, while transforming its appearance and functionality to 'as new,' and in some instances, 'better than as new.'"
Rehabilitation or restoration might be more expensive than a repair, but it should increase the life expectancy of the asset beyond what a repair would provide. Rehabilitation should be less costly than a replacement and usually provides less useful life than a full replacement.
In some cases, however, such as pipe relining, the expected useful life of the relined pipe might be almost as much as a new pipe. Because pipe lining can be completed without creating a large trench, it can be considerably less expensive than pipe replacement. Sometimes rehabilitation can be completed more than once, while other times, it can only be completed once.
Rehabilitation efforts should focus on the long-term impact on operations and maintenance. Asset rehabilitation should only be performed after considering the full spectrum of asset operability, risk management, and cost. This flow chart can be utilized to help decide when to repair, rehabilitate or replace an asset.