Ask the Expert: Asset Management 2017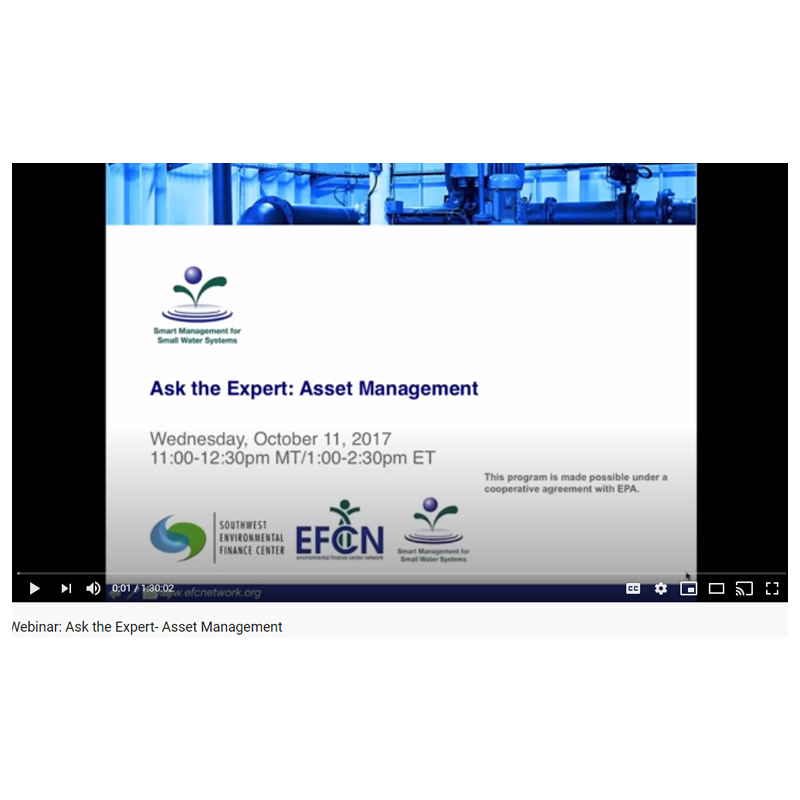 This webinar provided a chance for participants to ask any questions regarding asset management and its implementation. This webinar is for you regardless of whether you are just getting started or you are a seasoned practitioner. In addition to receiving expertise from the U.S., you will have access to a leading asset management professional from New Zealand, which boasts one of the most advanced practices in the world.
This was an opportunity to ask anything from where to start, to how to sustain a program, to how to set level of service goals.