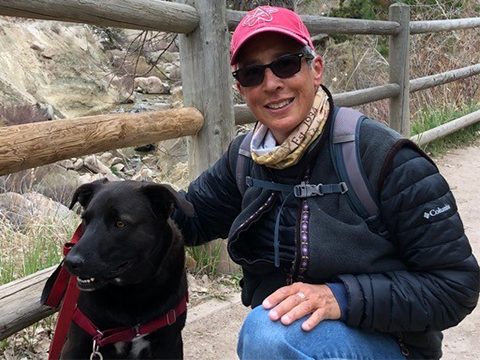 joni joined the SW EFC in January 2020. Her work showcases her specialization in qualitative methods and research design, landscape architecture, and community and regional planning. Dr. palmer has experience in survey design, developing interview guides, and conducting focus groups. She has applied this expertise and experience to several projects including: UNM Sustainable Water Resources Grand Challenges, New Mexico Water Utility Study, Spring Point Partners Funding Resources project, Spring Point Partners Gray to Green Infrastructure work, EPA Small Systems Drinking Water, and Water Sense projects.
Her research interests focus on the intersection of human-environment relations and landscape design and community planning. She is interested in social and cultural aspects of water, especially in rural and disadvantaged communities. Dr. palmer brings the experience of developing creative research approaches and programs that are specific to community needs to all the project teams she is a part of. 
Dr. palmer received a Bachelor of Science in City & Regional Planning and Design & Environmental Analysis from Cornell University, a Master of Landscape Architecture at the Harvard Graduate School of Design, and a Ph.D. in Human Geography from the University of Colorado-Boulder. She is a member of the American Association of Geographers (specialty group member: cultural geography, landscape, water resources), American Planning Association (member of the Water Planning Network), American Society of Landscape Architects, and the Association for Environmental Studies and Sciences.