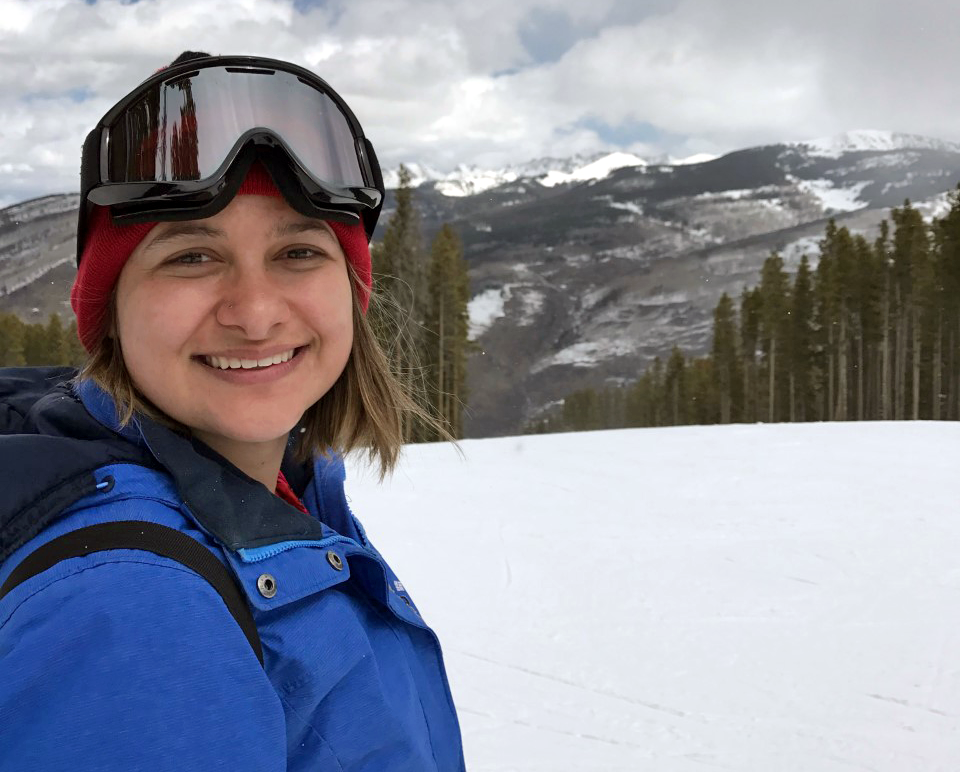 Eleanor Hasenbeck joined the Southwest EFC in 2021. At age three, Eleanor insisted on finishing an Ozark river float trip bobbing behind her parents' canoe in a life jacket. She's been interested in water ever since. Eleanor is pursuing a Master's in Water Resources at The University of New Mexico. She's interested in water supply planning, particularly approaches that can improve rural communities' ability to meet demands for water amid long-term drought.
Before diving into graduate school, Eleanor worked in journalism, communications and outreach. She has been writing about agriculture, science and natural resources for news organizations, state and local agencies and research centers since 2014.  Her news writing and editing have been published in The Denver Post, The Colorado Sun, Farm Journal and The New Territory, and she won multiple awards from the Colorado Press Association and Missouri Press Association. She holds a B.S. in science and agricultural journalism from the University of Missouri.
Outside of work and graduate school, Eleanor enjoys kayaking, making pottery and finding new house plants on sale.